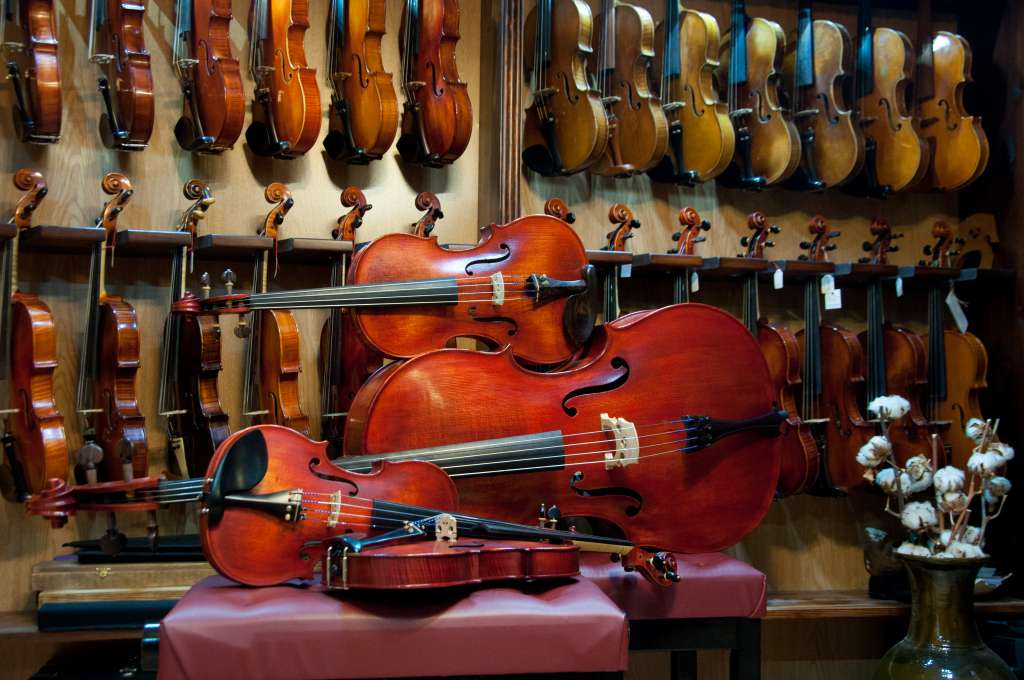 Violins coming out of my hands are made on the models of famous Italian masters such as Guarneri, Stradivari, Testor.
Violins coming out of my hands are entirely hand-made, including lacquering and polishing to a high gloss. In doing so I use only natural and environmentally friendly materials (glues, lacquer, etc.).
Scroll, ribs and bottom of the violins are made from high-mountain Bosnian maple. They say the best to make sound hole (violin cover) is spruce in the area Jelovica or Pokljuka, but I have also used our Pohorje spruce from Rakovec (over 1000 m above sea level), which does not sound any different than the wood from Pokljuka.
All parts of the violin are glued with the natural glue (klej). I use exclusively natural materials such as schellack with the addition of herbal oils for lacquering. I add natural dyes as colours.
Screws, tailpiece, chin rest and fingerboard are made of ebony, at customer's wish they can be made of rosewood or any other coloured wood.